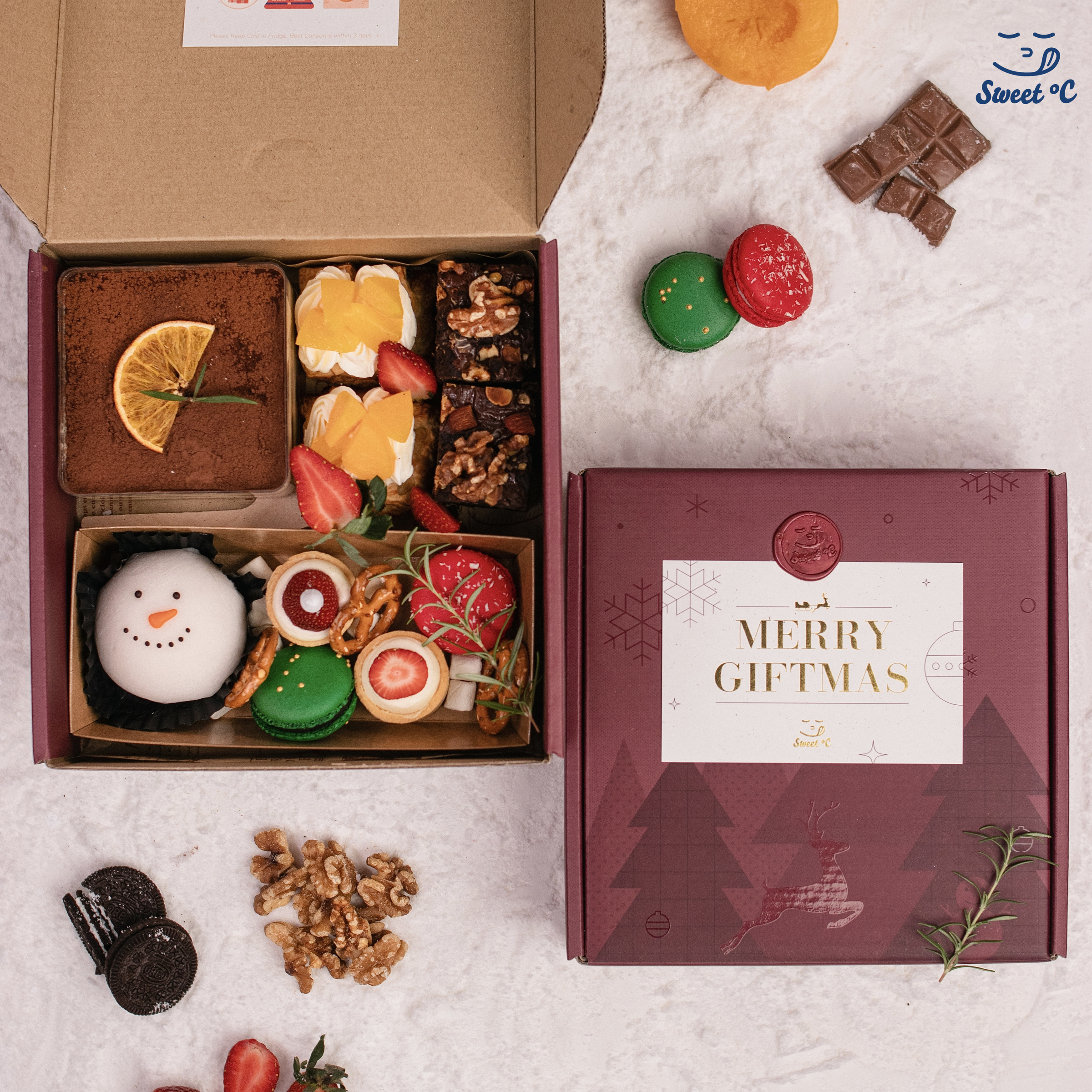 Hey you, Santa Claus, still thinking hard what to get for your family, friends or clients?
Let's deliver this Handmade Christmas Box which suit everyone and every moment!
The never go wrong Tiramisu cake box which confirm to melt his/her heart!
Pretty and tasty Snowman Mochi that catch everyone attention!
And Fancy Mavaron to surprise his/ her tastebud.