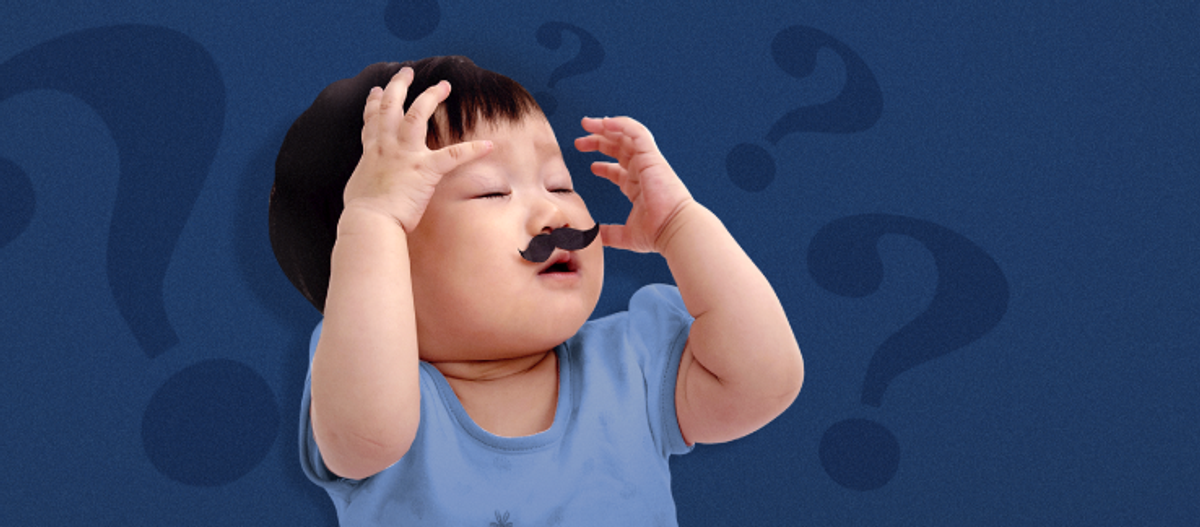 Welcome to Sweet Celsius Patisserie~
We delivery homemade cakes around KL and Selangor.
Follow these easy steps to place your orders:
STEP 1: Choose your Cake from our Yummy List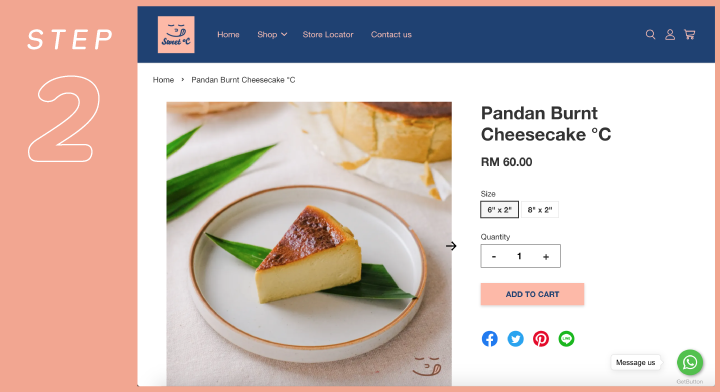 STEP 2: Select the size and quantity then Press [Add to Cart]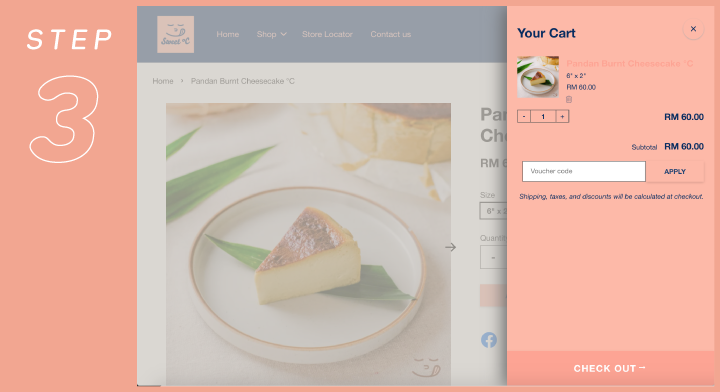 STEP 3: Apply Voucher Code if you have any then Press [CHECK OUT]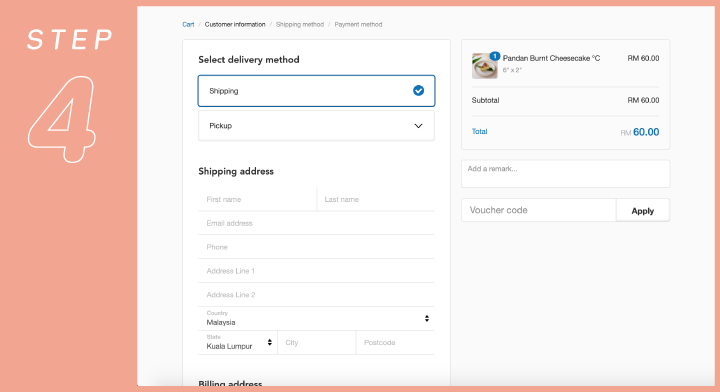 STEP 4: Choose your option on [Pickup] or [Shipping]. Filled in your address if you pick shipping.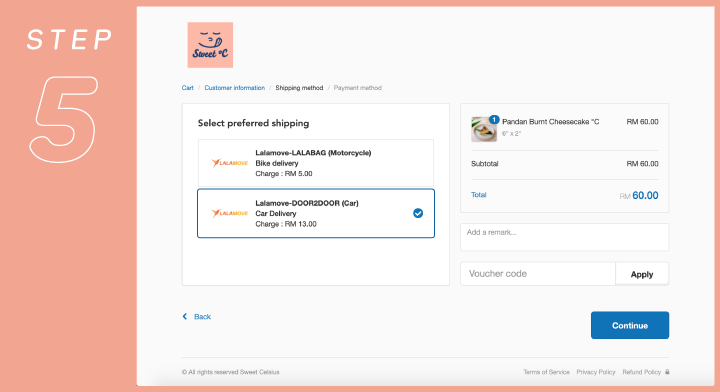 STEP 5: Choose whether you want car or Motor for Delivery. We advise that Fragile cake or Dessert use Car safer. Press [Continue] to next page
STEP 6: Your delivery fee will then appear on the right.
STEP 7: Click on the calendar to choose the Date and Time that you would like to receive your cakes.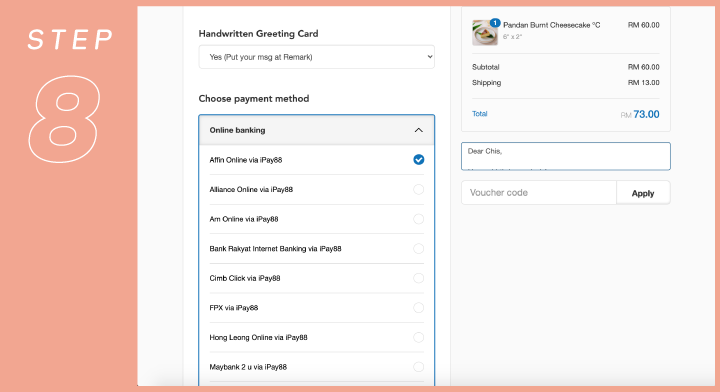 STEP 8: Continue scrolling until the Payment, Choose the method you want to make payment.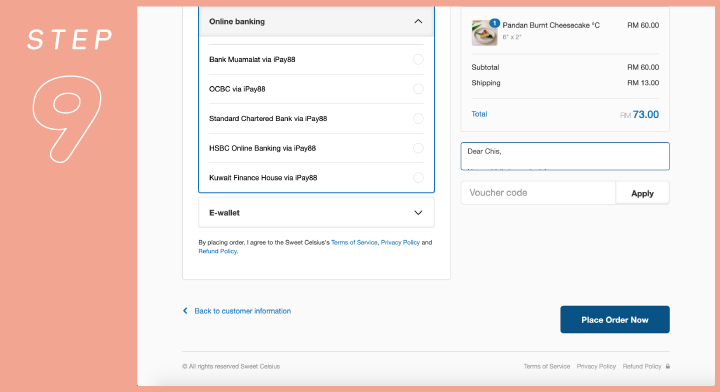 STEP 9: Press [Place Order Now] then will lead you to the Payment page
Thats all the steps for placing order. Please don't be hesitate to ask us through Whatsapp, Fb and IG Messenger.
We are more than happy to assist you!